The Prime minister resigned last night.
Portugal has been in an Economic crises and now has no Prime Minister.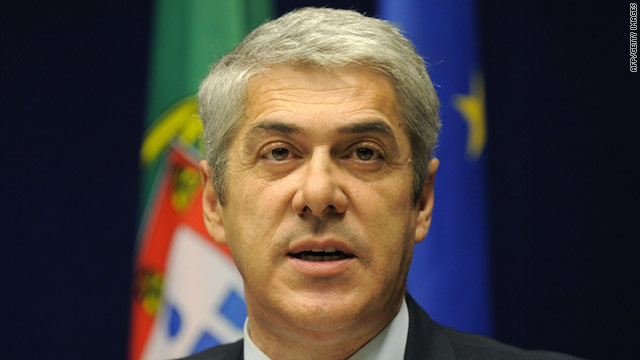 Madrid, Spain (CNN) -- Portuguese Prime Minister Jose Socrates resigned Wednesday in a televised speech to his debt-ridden nation after parliament rejected his government's austerity plan intended to ease the financial crisis.